Trusted Trucking Company

Dependable Trucking Services
Make sure that all your goods are shipped safely to their right destinations. When it comes to reliable trucking services, R.D.H. Trucking, Inc. is the trucking company you can trust in Lake City, FL. We are committed to providing cost-effective and prompt transportation and freight services to meet the various needs of our customers throughout the Southeast United States.
Efficient Freight Solutions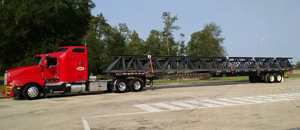 Are you constantly transporting huge shipments to and from the city? Entrust all your shipments to our freight specialists. With our efficient freight solutions, you can be sure that your goods will be delivered properly and on time. Hiring our company can greatly help your company or business to flourish. You can save more on your shipping expenses with the help of our trucking services.
Inquire About Our Trucking Services
Do you have a large sum of merchandise that needs to be transported to a neighboring city? Seek assistance from the trucking experts. Choose R.D.H. Trucking, Inc. to take care of your trucking needs. Contact us today to learn more about our trucking services or to schedule an appointment. Dial 386-755-8579 (Ext. 101).